Hello every one.
How about a Kawaii special for the run up to Christmas I've been making up a few of my own ideas over the past wee while but have found some Kawaii stuff on the net too,so lets get Kawaii this Christmas for not only you but for your loved ones also.
Lets look at some Kawaii ideas when it comes to decorations,gift wrapping and over all cute-ness.
I did some thing like this last year simply adding cute plushes to into the branches of our Xmas tree,talking of of trees you can now get them in so many shades and styles,I like my white tree as I like to make up a cute colour way for the theme of the tree and white seems to work well with many colours.I do like these baby pink trees too that you can get!.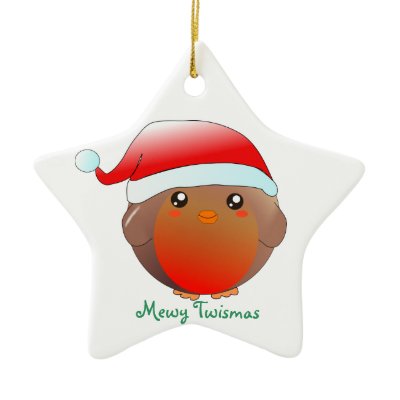 Kawaii cute hanging ornaments cant easily be found!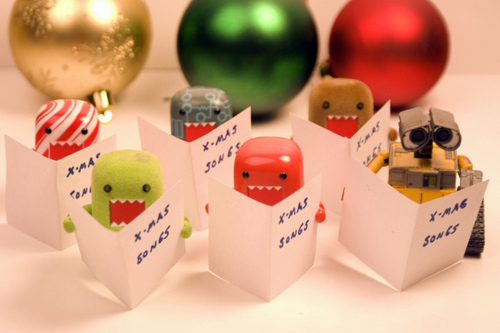 Why not get creative with your collections of cute things and bring them into your Christmas decorations around the room or house.
Remeber the box of half used xmas cards from last year you tend to find the following year that are so cute you had to keep them and those cards you were given?
Turn them into gift tags for this years gifts and you can cut them up into cute shapes too!
Or get super crafty and make one of these...
Also why not get really fun with deco den and make your gift wrapping pop and gift boxes have some style this year!
If you do not want to go as over board as the above,I came up with wrapping my gifts up with cute sticky tape which can easy be bought in sets or bulk,mine are from Keep it secret,Keep it Kawaii.
You can even match them up with wrapping paper colour ways and themes.
So easy to just use it like normal sticky tape!
what about this one!?
KAWAIIII
Or go super cute and very Japanese with Furoshiki gift wrapping,its eco friendly too!
here is a guide on a few styles and the rabbits above

I hope this gives you all lots of ideas!
Look out for my next post where I get crafty myself!
stay super Kawaii
Tartan
x